Selective Gmail SMS notifications the easy way using IFTTT
September 15, 2014

Waiting for an important email but don't like push notifications? You can set up "selective" push notifications from Gmail. If This Then That (IFTTT) has the recipe for success. Just connect with Gmail and have an SMS notification sent to you when an email matching your specific criteria lands in your inbox.
I don't really like push notifications for email because, well, it would just never end. But when I was selling stuff on Kijiji, I wanted to get notified when I got a reply. There are some other Gmail SMS notification tutorials around, but they look fairly complicated, and this gives you so much flexibility so easily.
If This Then That (IFTTT) lets you connect various web services and tell them to take different actions if certain things happen on other services. If you haven't looked at it before, it's super cool, and there's a world of "recipes" already created that you can use to do things for you.
In my experience the text message comes within minutes of the email arriving in my inbox, so there isn't any significant delay that would render this useless.
Getting started
Start by searching for Gmail as the trigger channel. Then it'll guide you through the setup from here on out, but step by step instructions are below if you want.
Step by step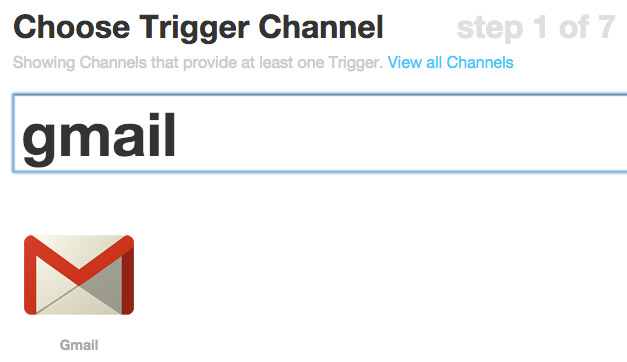 Find the
Gmail
channel for your trigger.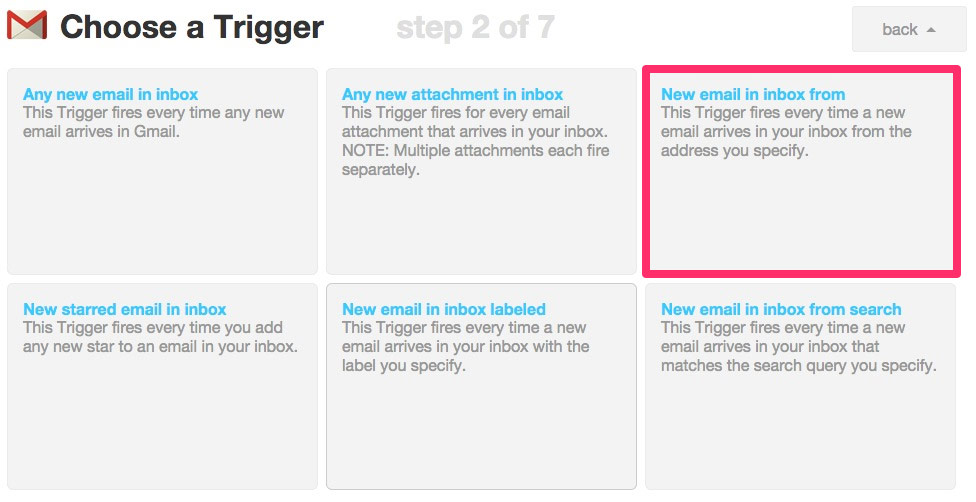 Select what will trigger the action. In my case I want
New email in inbox from
.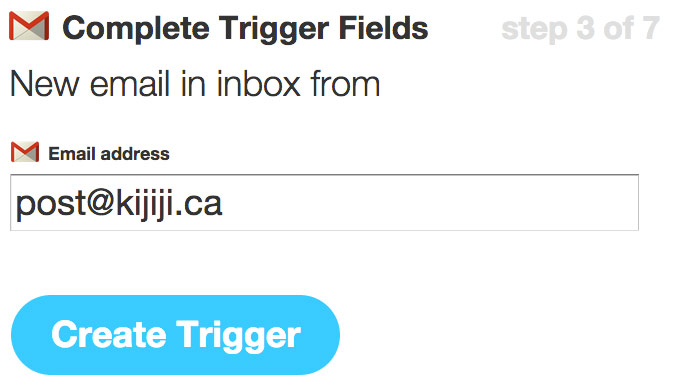 Enter the email address (the one above is for Kijiji replies).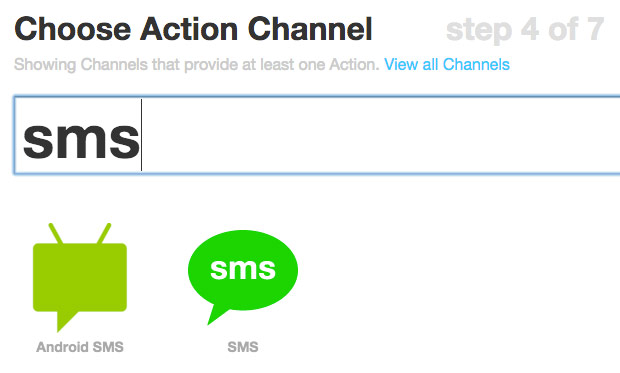 Use the search filter to find
SMS
.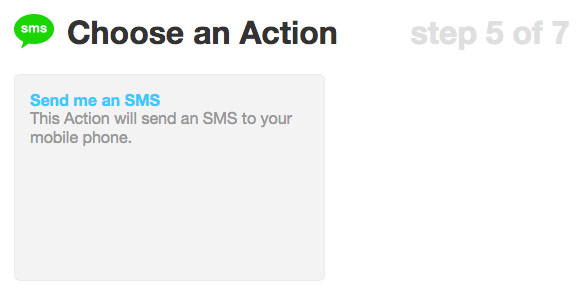 This one's easy.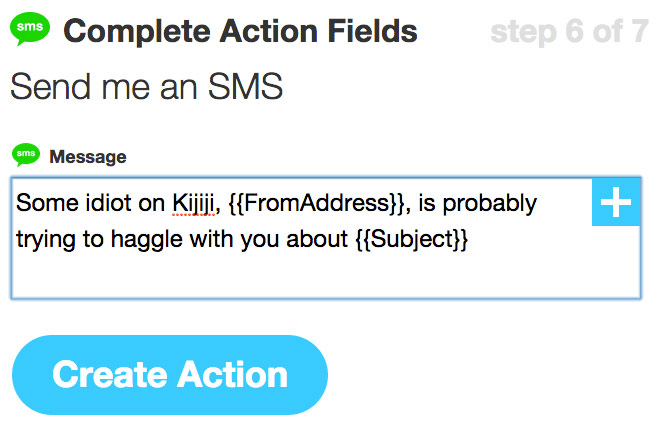 Enter the message you want to be texted to you. Click the + button to see some more dynamic fields that can be automatically filled in when it sends your SMS.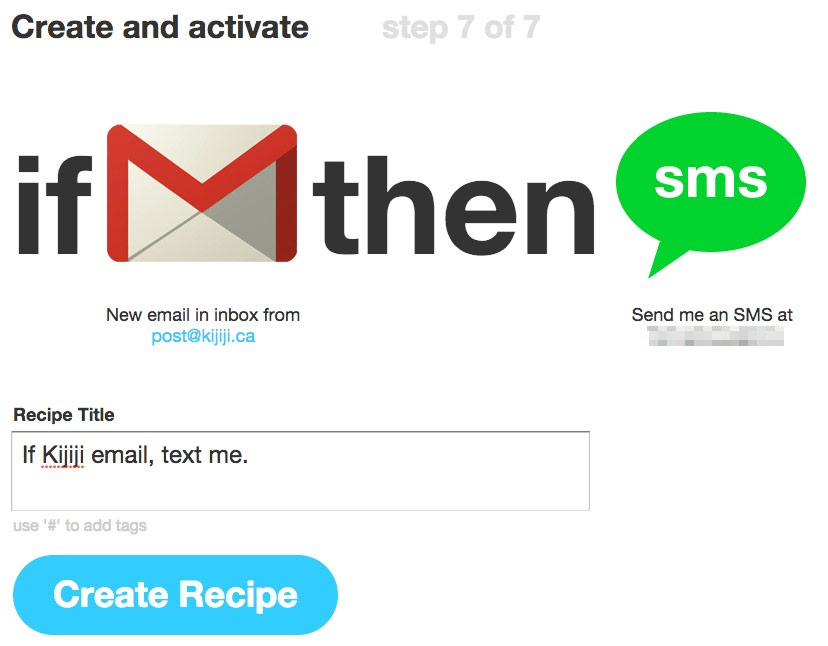 That's it! Give it whatever title you want to go in your list of IFTTT recipes and click
Create Recipe
.